What is CMI?
Career Management International, Inc. was founded in 1976 as a small human resources consulting company. Currently, our firm works with organizations in a wide variety of industries, federal and state governments and academia, assisting thousands of individuals in over 15 countries to maximize their potential. CMI has become a leader in the fields of outplacement, career development and special purpose training by continuing to implement workforce solutions for our clients with the same level of dedication that we have been honored to offer for over three decades.
Why choose CMI?
CMI's outplacement services focus on more than just a job search for our clients.
Career Management International's unique and client centered counseling approach to career transition sets us apart from other consulting firms. Most competent outplacement firms can assist in producing an impressive resume, but only CMI addresses all the issues that are a part of any major life change. Financial, personal, emotional and family issues, if not addressed, can interfere with momentum, derail the process, severely limit a successful job search and create the potential for future career dissatisfaction.
CMI provides customizable services to meet your every need.
CMI's focuses on assisting organizations maximize performance, promote job satisfaction and increase productivity. Our breadth of experience with a wide range of issues allows us to offer efficient and innovative solutions to difficult challenges. Since 1976, we have been proud to provide expert, reliable, affordable and relevant workforce solutions.
From Our Newsletter : The Fastest Growing Labor Segment? That'd be grandma and grandpa.
Planning a second career, and a second retirement.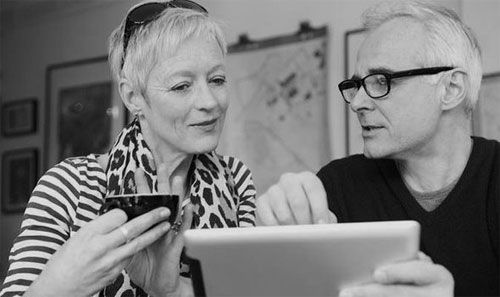 This Week's Ask the Counselor : Unemployed. Should I Be Embarrassed?
QUESTION: I am between jobs right now, and I don't know what to say to people when they ask questions about what I do. I feel like I'm not whole if I can't say "I'm working as…. Is this normal?
ANSWER: We do not have to BE what we DO. We are often asked about our profession with this question, "what do you do"? How do we usually respond?
Often, by saying "I am…". This language tells us how we think about what we do. Consciously or not, we equate our job with WHO we are, as if it were a permanent part of our identity. This attitude adds a measure of distress when we are out of work. We often mistakenly believe that without a certain job, we have no identity. Don't allow that kind of thinking to burden you even more. You work in a profession, but you are not the sum total of the profession.
Is there something about your career that has you stumped?